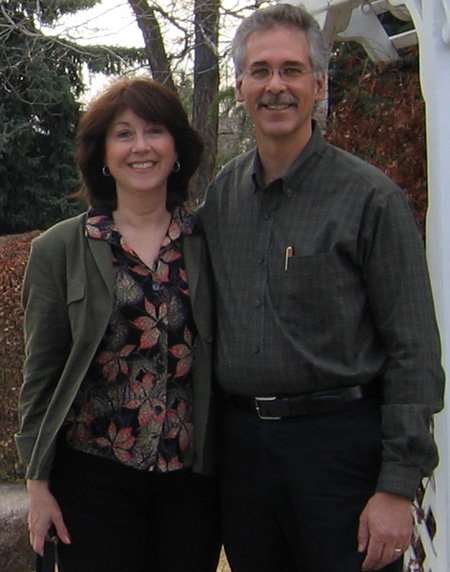 You cannot comprehend the impact death will have on your life until you meet it face to face. Until you sit with it a while. Until you watch it hovering for years—or perhaps for just an instant. Until you feel the nothingness it leaves behind as it steals away with your beloved. Even then, you may not really know death—but I believe you need to try. I also believe you have the inner resources to face it, even if you don't know that you do. . . .
Ironically, it was not until the horrible gift of my husband's illness and eventual passing that I really began to understand what it means to live each day to the fullest. Stephen may well have laid down his life for me to learn that when we conquer our fear of the Great Unknown, life becomes unspeakably sweet. In fact, my journey through his illness and death convinced me that we are both able to and meant to fully engage the intensity of life's deepest sorrows because, through that process, we may actually experience some of life's highest joys.
During this heartbreaking process of losing Stephen, learning to be alone, and finding my way into a new life that I had to learn to want, I have come to believe that making the transition from this world to the next can be as natural as a sigh. That, while rarely easy, the experience can be beautiful. And that, in the end, those whom we have lost are not so far away as we might think.
Excerpted from the first edition of A Beautiful Death
Copyright © 2017 Cheryl Eckl and CherylEckl.com. All rights reserved.