Inner Guidance Is as Close as Your Heartbeat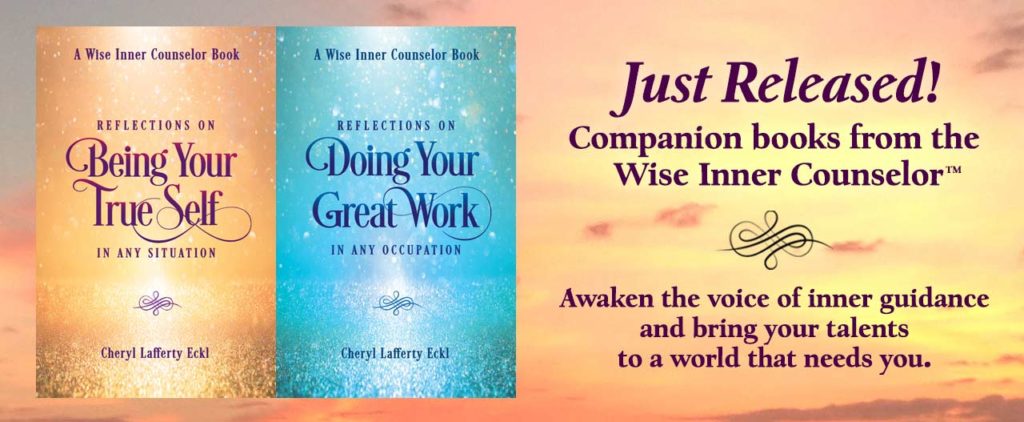 Inner Guidance Is as Close as Your Heartbeat.
Have you ever longed for a friend who knows all your secrets and loves you anyway?
Such a friend already exists within you as the powerful voice of inner guidance, known as your Wise Inner Counselor or True Self. This inner guide holds you in deep affection and always tells you the truth because that is its nature.
Your Wise Inner Counselor is your authentic self and persistently urges you to be more trustworthy, more loving, more accomplished today than you were yesterday. It steadfastly points the way to your highest potential with faultless accuracy, and offers creative solutions that are uniquely applicable to you. When you accept the unfailing guidance of this voice of limitless creativity, love and compassion, it will skillfully guide you through a world dizzied by the accelerating pace of ever-changing events.
Become Who You Really Are
In this innovative book, award-winning author, poetess, life transitions facilitator and inspirational teacher Cheryl Lafferty Eckl invites you to apply her profound insights into the process of awakening your own Wise Inner Counselor. Your life will never be the same.
Buy Now from Amazon | Buy Now from Barnes & Noble
---
Awaken the voice of your True Self and bring your talents to a world that needs you. The ability to contribute your unique gifts to the world is more essential now than ever before in history—for your own life and the lives of people you may not even know. The key to creating that life rests in the presence of your True Self, also known as the Wise Inner Counselor—the aspect of yourself that is most caring, honest, trustworthy and responsible.
For many years, award-winning author, poetess, inspirational teacher and life transitions facilitator Cheryl Lafferty Eckl has pondered the mystery of how we tap into our personal greatness that is the essence of our True Self. Now, for the first time in print, she shares her reflections on the timeless principles, behaviors and attitudes that can help you become highly effective in any occupation.
Your Great Work Depends on You
Cheryl invites you to dive into the great work that only you can accomplish. Discover how you can create a life of deep, lasting meaning and leave the world a better place in the process.
Buy Now from Amazon | Buy Now from Barnes & Noble