Doing Your Great Work – Author's Note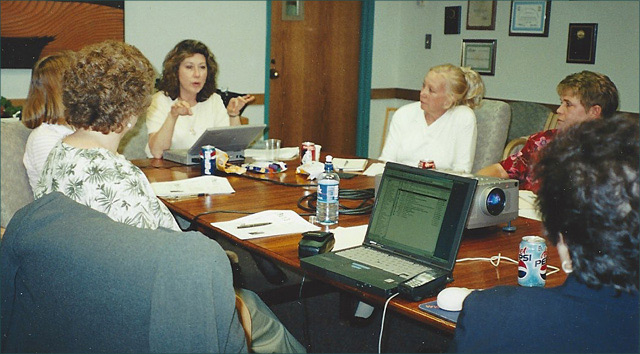 Dear Reader,
Reflections on Doing Your Great Work began over twenty years ago as a guide to excellence for executive assistants—a position I had held in a diverse, non-profit organization.
At different times, I was a high-level aide to multiple supervisors and department heads, the company's president and several members of the Board of Directors. Serving in these varied functions gave me a window into how work "works" that has been invaluable as my life and occupations have evolved.
While I enjoyed being good at my job, after several years I began to think about changing careers—although, in reality, I was afraid to actually make such a dramatic leap from the familiar into the unknown.
My Life Changed Abruptly
While I hesitated, my life abruptly changed anyway when I was seriously injured in a single-car accident. Now I was compelled to resign because I was no longer able to perform even simple tasks, let alone a complex job that demanded high efficiency.
This loss of my career was devastating. I was consumed with doubt, self-pity and even anger that my identity as a highly competent professional had been so suddenly stripped from me.
As a way of dealing with these troubling emotions, I began to write recollections of the meaningful work I had done in the past. Recording what I came to see as my legacy gave me a new lease on life. It also opened the door to the exciting new career path that eventually came my way as the creator and presenter of professional development workshops and training programs.
Another Life-Changing Event
Then, in the midst of my growing success in this second career, another unexpected event turned my world upside down. My beloved husband was diagnosed with terminal cancer. This news shocked us to the core, but Stephen was determined that we both should keep working. So I continued to travel for my job as an instructor, and he soldiered on for four more years.
Eventually, he did ask me to stay home because his need for my support was increasing—especially on weekends. On weekdays he was still pushing himself to retain some semblance of normalcy by going to work. But by now the effort was exhausting.
To stay emotionally grounded and keep myself busy while Stephen fulfilled his desire to work as long as possible, I focused on completing a series of chapters on the insights I had gained in pursuit of that mysterious quality we call "great work."
I put the finishing touches on a first draft of a book less than three months before Stephen died—and then did not pick it up again for nearly a decade.
Needing Time to Mature
As it turned out, my thoughts and feelings about effective behaviors and attitudes in work and life needed time to mature and to percolate through the cycles of dramatic growth and changing perspectives that have unfolded in my world since Stephen's death.
The most significant aspect of that process has been my increased understanding of how the presence of the inner voice, which I call the Wise Inner Counselor™ or True Self, has been the deciding factor for me in my professional and personal development.
So, the book that began as a treatise on how to make work meaningful and fulfilling is now two books-—Doing Your Great Work in Any Occupation and Being Your True Self in Any Situation.
Basic Principles for All Our Endeavors
Each volume is a collection of reflections on basic principles that allow all of our endeavors to flow from the heart of wise inner guidance. I hope these thoughts will be useful to the great work that only you can do and to the enhancement of who you are being in the process.
May your Wise Inner Counselor guide and guard you all the days of your life.