When we asked Cheryl about how she became an award-winning writer, ecstatic poet and storyteller-mystic…
she opened up to give us a little glimpse of her life journey.
Early Days
I was born and raised in Denver, Colorado, at a time when the biggest local event was the National Western Stock Show.
My heroes were Roy Rogers and Dale Evans, who were cowboy actors and singers. I wanted to follow in their footsteps — which I guess I actually did. Because at the age of five I proudly announced that I was going to be a singer and an actress.
For the next 25 years I vigorously pursued a career in entertainment, earning a BA in theatre, studying acting in England, and voice in Boston and Hollywood. Gigs weren't always plentiful, but they were certainly a lot of fun — especially doing comedy.
I never quite mastered horseback riding, but I do live in Montana where there are lots of horses — and cowboys.

A Real Job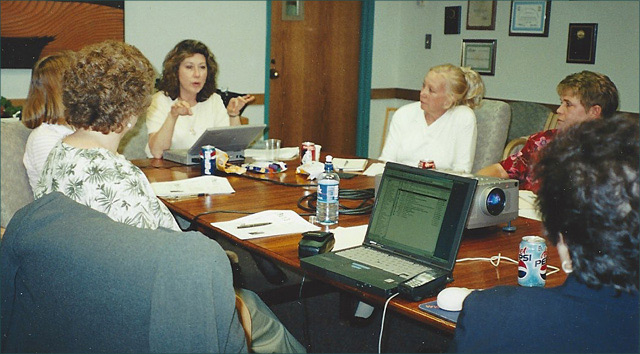 Eventually it became clear that I needed a "real job." So, like many would-be actors, I made the transition from the boards to boardrooms as an executive assistant to leaders in a variety of industries.
But I was born to communicate. By 2002 I had graduated from executive support and was conducting a leadership training academy for a statewide community college system. I was also in the process of developing my own training business.
So when the opportunity came along to join a large East Coast professional development company as an instructor/facilitator, I jumped!

Becoming a Writer
While my training career was taking off, I was also nurturing a secret dream to become a published author. As chance and life's vagaries would have it, that opportunity arose in 2008 when my husband Stephen died from colon cancer.
Not long after we learned in 2006 that his illness was terminal, I had a vision that my mission was to survive him and tell our story.
So for the four years of Stephen's illness, I wrote down every event, experience, feeling, trial, and inspiration. When he passed away, I had our complete story, recorded in my journals — ready to be compiled and offered to the world.
Writing that story became a lifeline and my reason for being.
The result was my 2010 award-winning memoir A Beautiful Death: Facing the Future with Peace, revised in 2015 with the subtitle Keeping the Promise of Love — which is really what we did.

Back to Training
The Denver Hospice had been actively involved in supporting us through Stephen's passing. And now they became my ally in moving forward in life.
In 2011 I returned to work as a trainer for an arm of The Denver Hospice, now writing and presenting public education events on hospice, palliative care, and other end-of-life topics.
It was a profoundly rewarding time of my life — being able to inform those facing life's most difficult journey about how to alleviate suffering for those who must go on and those who must survive them.

A Blog & A Book
Also in 2011 the great people at Psychology Today offered me a blog that we titled "A Beautiful Grief." These weekly articles came directly from my personal journey with loss. And they were also profoundly informed by the inspiring conversations that occurred during my hospice workshops.
In 2012 my team and I published a collection of those articles as A Beautiful Grief: Reflections on Letting Go. This little book won several awards and continues to receive loving support from people in the hospice community.

Returning to the Magic of Ireland
I had first visited the home of my Lafferty ancestors in 2009, where I reconnected with Stephen's spirit during a remarkable encounter with a Celtic holy woman in Kildare.
In 2012, I was once again inspired to travel to the Emerald Isle for a pilgrim's journey that reconnected me with my Celtic roots and awakened a deep sense of my own Soul Poetics.

Making LIGHT of Change
Throughout the years of coming to grips with Stephen's passing, I became increasingly fascinated by the process of change. How does it work? Why is it so hard? What do successful change-makers do differently than others?
Following my own experience in dealing with dramatic loss, I developed The LIGHT Process — a series of five powerful questions that anybody can use to move through life's myriad transitions.
And along with the five LIGHT Questions came the concept of the Wise Inner Counselor™ — my term for the powerful voice of intuition, imagination, and insight that has guided my path since childhood.
After testing the process in radio interviews, workshops, and retreats, I released the book in 2013. And then I ran out of things to say.

Time to Travel
Have you ever reached a plateau in your life where everything goes suddenly blank?
That's what happened to me in 2014. I had literally written to the bottom of my experience. So I decided to expand my horizons.
For the next 14 months I traveled to New York, Washington DC, Atlanta, Charleston, Costa Rica, Canada — and my favorite place in the USA: Teton National Park. Here, in the spiritual center of my universe, I rediscovered my soul's inspiration — and almost immediately, I began to write again.
Finding Renewed Inspiration in Poetry
Coming Full Circle
Following my passion for words as a mystical poetess and author of prose has infused my life with new vitality, deeper commitment to my spiritual path, and more profound understanding of the human heart.
But now it's time to turn once again to my other great love — speaking, conducting events, and connecting with people who need my help.
My mission statement remains:
To learn, to love, and to teach so that others may have a better life.
So it's time to get back out there and start talking!
I am a connector at heart — and I can't wait to meet you online and in person at salons, workshops, and retreats as together we explore what it means to live a life aflame with Soul Fire.

Love & blessings,
© 2016-2017 Cheryl Eckl. All rights reserved. Contact Cheryl at cheryl@cheryleckl.com