Audiences love the dynamic interaction between these hosts and Cheryl as they cover a wide range of topics
pertaining to her work with death, grief, and the myriad changes that make up anyone's life.
Cheryl's answers are inspired, insightful, and sure to add depth and clarity to your own journey through life's most challenging transitions.
On the Air Interviews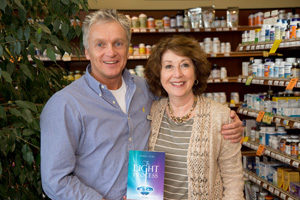 Host Jacobus Hollewijn interviews Cheryl Eckl about her three prose books on Gesundheit! with Jacobus Radio Show 5-3-2014. 2-hr interview, 6 segments.

"Making LIGHT of Change: Partnering with Spirit During Challenging Times" Interview with Carl & Nancy Showalter on "Prophets for the New
Age" Dreamvision7 radio program 5-18-2014. 55 minutes. Includes discussion of A Beautiful Death. Commercial-free YouTube version. 46 minutes.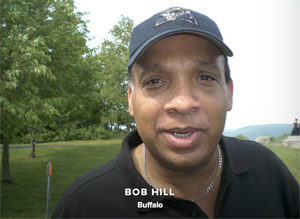 Bob Hill
of TownSquare Media in Buffalo, NY interviews Cheryl about
A Beautiful Death and The LIGHT Process
on Sunday, March 6, 2011. 29 minutes.
YouTube Videos about the end of life

In June of 2011, Jane Carpenter at KHEN radio in Salida, Colorado, conducted an extensive interview with Cheryl Eckl about the first edition of her book, A Beautiful Death: Facing the Future with Peace, which had just been published the previous October. An updated edition is now available as A Beautiful Death: Keeping the Promise of Love.
These clips cover specific and important topics about the end of life.
YouTube playlist: includes all clips.
Individual clips by title:
A Beautiful Death is a book to read before you need it.
What does a beautiful death look like?
Can soul mates reconnect after death?
Caregivers—give yourself permission to be human.
How can there be a beautiful death?
How shall we be present at the end of life?
How to achieve resolution after a difficult person has died.
How to be in the flow with the end of life.
Overcoming the conspiracy of silence about death.
We live well because we know that we will die.
Additional clips about The LIGHT Process:
A toolkit for dealing with dramatic loss.
How have I been prepared?
What is the gift that I bring to this situation?
How am I staying afloat